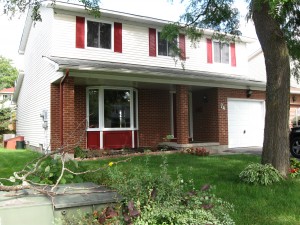 We are back!
Starting this Sunday, January 16th at 7pm on RogersTV in Ottawa, Jen, Bren and the crew are geared up for all-new episodes of The House Healers.
This time around, The House Healers are taking on suburbia. Their latest renovation project is a horribly out of date house in Kanata, just west of Ottawa. This place has a lot of potential, but it's really stuck in the 80's. Bad carpeting, cheap cabinets, and a strange layout on the 2nd storey all have to go.
This is going to be our greatest transformation yet and there's a TON of work to be done. But the real challenge? We've only got SIX WEEKS to finish this renovation before we have to move the whole family in!
Watch The House Healers, Sunday at 7pm on RogersTV Ottawa!
Welcome to our New Team Members!
The House Healers can't do it all alone, and that's why we are thrilled to be welcoming two new people to our team this season!
We believe that home renovation is about so much more than just pretty finishes and big additions. Home ownership and renovation is a package deal – and it starts with choosing the right real estate agent and the right mortgage professional. That's why we're happy to welcome Pat Morris of The Morris Home Team and Marie-France Lavigne from Dominion Lending to our team!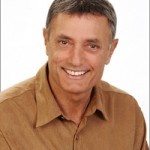 Pat Morris is the #1 real estate agent in Ottawa for Royal LePage, and we're really excited to have him on the House Healers team this season! From selling the Park Place house to the purchase of our Season 3 reno project in Kanata, Pat has been lending his years of experience and expertise to help us find the best house for us for the best price. He's also given us lots of advice along the way on how to get the most bang for our renovation bucks and maximize our resale value. Pat will be sharing his great real estate advice on the show too, with his weekly Morris Minutes.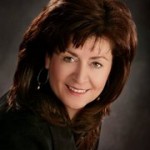 Mortgage broker Marie-France Lavigne is in the business of helping you save money on your home purchase. She's done a lot to help The House Healers learn about the many financing options available to homeowners. Whether you're purchasing their first home, trying your hand at house flipping, or renovating your existing property, Marie-France can help. This season, she'll be sharing her financing tips and advice each week with her Mortgage Minutes.
Have a question for Pat or Marie-France? Send us an email at info@househealers.tv, and we'll post as many answers as we can, right here on the blog!