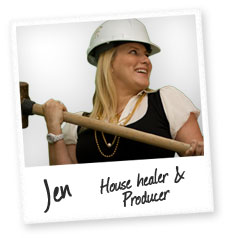 Jen is one of those people who can never be too busy. After having her second child, renovating her home and building her own business, Jester Creative Inc. with partner Susan Murphy, she thought she needed another challenge.
With limited renovation experience and a passion for real estate and design, Jen set about finding, buying, designing, renovating and selling a house. Not only would she undertake her first "flip", but she would also host, co-write and co-produce a reality-based renovation show that would document every moment of the process. Even with full-blown demolition in motion, and surrounded by building materials and general filth, Jen manages to keep both high-heeled feet firmly planted on the ground (most of the time).
Jen is no stranger to life in front of a camera. After several years of reporting and hosting a live talk show, Jen enjoys sharing her thoughts and experiences with her viewers. The House Healers documents not only the renovation project, but the balancing act required to manage family life, work life and life as a house flipper.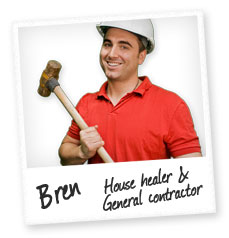 Brennan started working in for a local contractor the construction industry when he was only 17 years old. Over time, he gained skills and experience working for some of Ottawa's most reputable home renovation companies. Never one to shy away from a challenge, Brennan decided to start his own renovation business, which had him working on a variety of interesting and diverse projects.
One day while working on a 105-year old run down house, Bren met Jen, and the rest, as they say, is history. It didn't take Brennan long to realize that this wasn't your average flip job. Jen and The House Healers team don't always make the most logical choices for their renovations. Often the profit margin takes a backseat to design, eco-friendliness, and instincts. As a House Healer and owner of Kanata Renos, Brennan has learned that on these projects, the actual construction work is often the easiest part of healing these homes.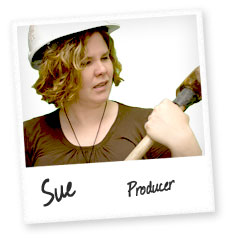 Susan may not know a Phillips from a Robertson screwdriver, but what she lacks in house healing skills she makes up for in her role as co-producer and co-writer of The House Healers. From the moment she set foot on the construction site in her shiny new steel-toed safety boots, Sue knew that this project was going to be a blast. It was messy, dusty, noisy, and chaotic. The perfect environment to produce a TV show!
Susan has been a TV producer and writer for more than 20 years, and The House Healers is by far one of the most challenging and amazing projects she's been fortunate to be part of. Producing reality TV means long hours, embracing the unexpected, and tight deadlines, but the rewards are well worth it.
Susan and her co-producer Jen believe that The House Healers is more than just a renovation reality show – it's a show about breathing new life into neglected spaces, and about giving people hope that they can make a difference not only to their quality of life, but the environment too.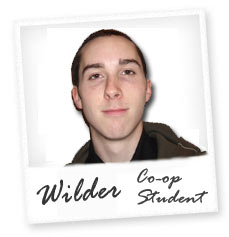 Wilder is a graduate of the Interactive Multimedia Developer program at Algonquin College. He specializes in Web Development & Design, Search Engine Optimization, WordPress & Drupal theme design, Flash Banner design, and Graphic design. He helps out at Jester Creative and he is interested in learning more about Web Marketing and Social Media. His portfolio site can be seen at http://www.wildertweedale.com