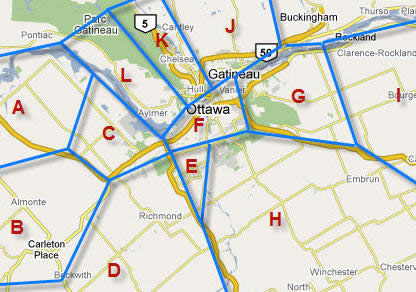 As the House Healers start planning our next renovation, is has occurred to me that we have never really shared our house hunting process with our viewers. While it may seem like the project starts with demolition, in reality there has already been a tremendous amount of planning. Long before the hammers swing and the dust flies, hours and hours are spent scouring the internet for the perfect house.
What people don't realize about me is that in addition to my passion for home renovation, I am slightly obsessed with residential real estate. After twelve years of home buying, renovating and selling, I feel that I have mastered the hunt for the perfect house. Here is my method for finding the perfect place to call home.
Research, research and more research!
I spend several hours per week surfing the net for the perfect house, street, and neighbourhood.
My favourite real estate sites are :
www.mls.ca – the tried and true grand-daddy of Canadian real estate sites
www.grapevine.ca – the locally owned for sale by owner site which has increased significantly in popularity in the last few years
www.zoocasa.com – a recent, interactive addition to the on-line real estate business.
All three sites provide detailed listings, photos, neighbourhood maps and tools. Often, houses are listed on more than one site and this increases the amount of information available to seekers.
In addition to finding the perfect house, I am obsessed with finding the perfect neighbourhood. Before I consider any house, I use the local school board's school locator to determine the local elementary and high schools. Next, I research the provincial rankings for the local schools. Once I have found the perfect neighbourhood with the best schools, I start my "drive-bys".  I will literally drive down every street in my chosen neighbourhood to familiarize myself with the house styles, parks, residents, community centres, amenities and tree varieties. Additionally, I like to visit at various times of day to track traffic and activities. This may seem excessive, but your home is your biggest investment, where you spend most of your free time and where your family sleeps, you can't be too thorough when planning your next move.
I want to know what you think…how do you find the perfect home? Share your tips in the comments!